CanaBoyz Crypto Platform Offers Virtual Cannabis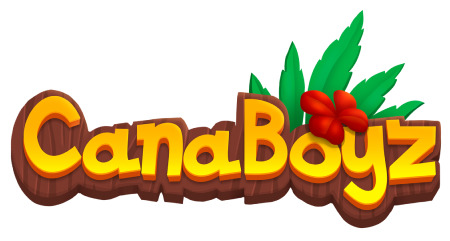 HUNGARY, BUDAPEST, May 19, 2022 (GLOBE NEWSWIRE) — Play-to-earn (P2E) games, cryptocurrency and non-fungible tokens are truly the hottest terms in digital currency, and they have had an unexpected impact on today's financial markets. These developments have taken center stage in 2022, and we'd love to hear your thoughts on what might happen if these major and global trends (so far) intertwine with another rather controversial industry, that of cannabis.
What exactly is CanaBoyz?
CanaBoyz is a digital gaming platform that immerses users in a one-of-a-kind gangland with the sole purpose of creating the world's most lucrative business through virtual cannabis cultivation. This game allows users to enjoy unhindered economic benefits through the sale of in-game assets. Indeed, users will be able to harvest virtual crops on CanaBoyz which will earn them real money through cryptocurrency. . Players will have complete control over their assets, which they will manage and scale through smart decision making and tactics.
This Game is built around the economic relations of the actors and existing smart contracts. The main objective of players is to develop farms and manage in-game assets. Users have access to multiple scenarios to manage their in-game assets such as CNB and Kush tokens, seeds, bushes, artifacts and cafes, via a multi-purpose platform. Players are able to build an internal economic zone through freedom of action, where the main objective is to grow crops and sell them profitably.
On CanaBoyz, every player will have the opportunity to manage the objects of the game while deciding how they should develop their activity. A user has the freedom to choose to create their virtual business alone or in a group with other players. They can use the CanaBoyz game platform to manage their tokens, seeds, bushes, artifacts and characters, regardless of the type of strategy used. The biggest feature of CanaBoyz is that every item in the game is a real NFT.
The idea of ​​CanaBoyz was born from a combination of the most important developments in the last few years: the metaverse, Web 3.0, NFTs, crypto and the now legalized cannabis industry. The creators of CanaBoyz discovered that upon unifying their ideas, they had a truly fantastic concept for a game.
What can you do while playing CanaBoyz? The player can build a virtual cannabis farm and earn money by playing; can use artifacts to automate business and increase revenue; can join gangs while participating in a variety of game scenarios; can profit from selling other player's weed through the cafe where you can also trade with other players.
In the CanaBoyz game, a cannabis seed costs $100, and each seed is an investment that has the potential to bring serious profits to its owner. To start your adventure in this game, you must first purchase and sow a seed using the CNB token. After that, you have to wait for your virtual cannabis bush to mature (just like you would grow a crop). After a while, you will be able to sell your first shipment of cannabis for real cryptocurrency.
It is important to note that planting will be one of many activities for your gang – growing crops, harvesting them, or trading them to another user will all provide Kush and CNB tokens, but they are not the only ones. ways to make these tokens! These tokens will be listed on DEXs where there will be no presale. Players can use this token to make purchases in the Coffeeshop, to buy artifacts or any other products offered by other players within the CanaBoyz Game. Since May 2022, the CNB token has been released on decentralized exchanges.
Disclaimer: There is no offer to sell, no solicitation of an offer to buy, and no endorsement of security or any other product or service in this article. This is not investment advice. Readers are encouraged to do their own research.
CONTACTS
Company: CanaBoyz
Contact person : Blaha Rudolf, Managing Director
Email: [email protected] @Canaboyz_TP
Location : HUNGARY, BUDAPEST